The Perfect Century Cruises Experiences
Century Cruises has long being seeking to provide you, our guests, with the most enriching and luxurious cruises. From the first words spoken with our crew to a fond farewell at the end of the voyage, fulfilling your every want and need is our sincerest pleasure .

Join us to discover and experience the best life has to offer along the river on board Century ... then, return for more .
Group Intruduction
Chongqing Gaund Holdings Ltd,.Co
Chongqing Gaund Holding Group Ltd, Co. formerly known as Chongqing New Century Cruises Co., Ltd, is a listed company in the Shenzhen small and medium enterprise stock market., It features modern industrial development and high-tech innovation at it its core, combining financial investment as the basis of its chain of enterprises.

Chongqing Gaund Holding Group is guided by the latest scientific and technological innovations, based on new concept upgrade, management revolution and organizational reengineering, We expect to remain China's leading luxury river cruise line, gathering and focusing on resources and efforts to invest in high-end manufacturing, the latest high-tech agriculture and animal husbandry, artificial intelligence and health care, so as to bring the group onto a fast track of development .

The group has as its global headquarters about 33,000 sqm of grade A office building in Chongqing IFC center T5 in the CBD of Jiangbei district, building. a powerful headquarters in central and western China's only national strategic financial center with associated location and policy advantages .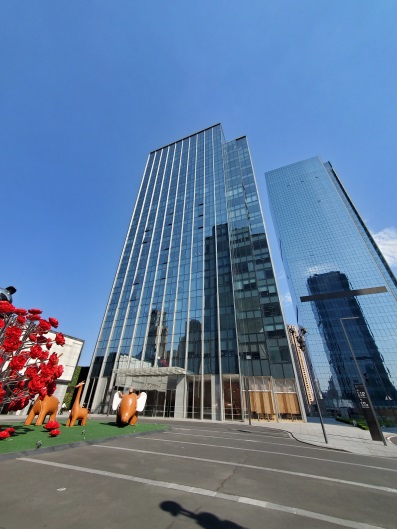 Brand Attraction
Cruising along the Yangtze with the Century Fleet
The Best Way to Explore China¡¯s Culture & Beauty
Chongqing Grand Century Cruises Ltd, formerly known as Century Cruises, a listed company in Shenzhen¡¯s small and medium enterprise stock market, is the first stock in the Yangtze navigation industry and Yangtze cruises industry, the first stock in the Chongqing tourism industry as well as in nation-wide private tourism enterprises. Century Cruises is the only Yangtze river cruise line with a full industry chain integrated with self-design, construction, operation, catering and marketing, opening a new era of high-end luxury Yangtze cruises with high-tech, green and environmental protection, artificial intelligence and comfort. We lead a revolution striving to combine modern culture and leisure on our Yangtze Cruises, forging a true vacation destination. Century Cruises has become the largest local tour operator for China's inbound travel, as well asthe largest international cruising enterprise in China, boasting over 300,000 Yangtze cruise tourists annually, including over 100,000 foreign high-end inbound tourists. Century Cruises also has joined the European high-end river cruising market. Century Cruises has set an example for service and management standards for the Yangtze cruise industry.

Since it was established in 1992, Century Cruises has been following China's grand pace of reforming and opening up, and has acquired almost 30 years' experience operating in the industry. In future years, Century Cruises will maintain its leading place of developing large ships?, using core technology, providing high quality service and building a valuable brand with 12 cruise ships by making structural adjustments to capacity and innovating itinerary upgrades . Century Cruises will also be helping shape the river cruising industry in China and providing the greatest experiences for customers.
Unique Value
Pioneering Vision
The ultimate cruise experience blends elegant settings and extraordinary service on board with incredible natural surroundings ashore. The combination of Century Cruises¡¯ years of experience in providing top-notch service and inspiring itineraries is paired with forward thinking and innovation. It has adopted new exciting amenities and developed vibration and noise reduction technologies as well eco-friendly features. We can always aim higher.

Century Cruises is setting a new standard in luxury river-cruising on the Yangtze: The new Century Glory was built with the most cutting-edge technology and intelligent energy efficiency management. It opens up a new era in terms of comfort, innovation and pioneering spirit by leading the development of the Yangtze river cruise industry.